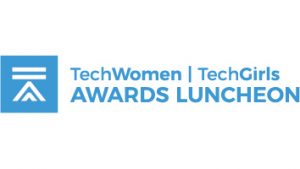 The NH Tech Alliance is excited to be celebrating the 7th Annual TechWomen Awards in 2022.
We will honor a Tech Student of the Year, Tech Educator of the Year and a Tech Professional of the Year for their work in 2021.
These awards honor technology focused women who are driving innovation, influencing technology at companies and schools, and are passionate about the technology community here in our state.
Nominations now open!
Nominees should have been effective in supporting STEM/Technology education and/or they work to further the advancement of Women & Girls in the Technology sector as a student, teacher or professional.
Nominate someone or nominate yourself and a panel of judges will select the recipients in March.
https://nhtechalliance.org/tech-women-awards/
Event
Thursday, June 9th, 11am
Bedford Village Inn
Registration details will be available in March
This year, we will bring back the recipients from 2019 and 2020 who we honored virtually.
2020 Tech Educator of the Year – Kim Eckenrode, Nashua Community College
2020 Tech Student of the Year – Isha Mistry, Salem High School Graduate
2020 Tech Professional of the Year – Melissa Jurkoic, THYNK.Cloud
2019 Tech Educator of the Year – Joanna Marcotte, Founders Academy
2019 Tech Student of the Year – Leah Marville, Founders Academy/Smith College
2019 Tech Woman of the Year – Barbara C. Jobst, MD, PhD, Dartmouth-Hitchcock Medical Center